Buy Online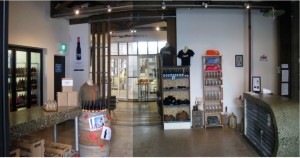 Welcome to Invercargill Brewery's Virtual Cellar Door, the place to purchase our premium craft beers and ciders online.
As well as 330ml bottles, we also offer our Brewery Fresh range of 1.25l riggers – we've chosen sturdy brown PET bottles to protect against the ubiquitous light strike which we purge with C02 before filling to guard against oxidation; then they are stamped with a two month best-before-date so you can be sure they really are brewery fresh. Delicious preservative free beers and ciders as close to the fermenter as you can get them without visiting a brewery.
You can also buy event tickets, vouchers and a selection of merchandise including glassware, t-shirts and exclusive brewery-inspired designer jewellery – the perfect gifts for yourself or a friend.
There's only one small catch – to shop here you must be at least 18-years-of age.
We ship throughout New Zealand (please allow two working days for delivery in the South Island and four for delivery in the North)
Okay, so two catches really, you must also have a New Zealand address, but if you are overseas and over 18-years-old you can email us for a quote on international shipping.
Showing all 7 results