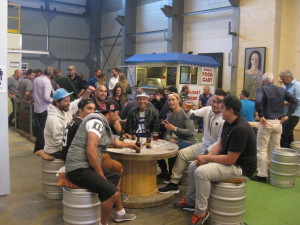 Friday night we rolled out the kegs, dusted off some leaners and kicked off our first 'Meet the Brewer' event for 2016.
Good food complements great beers and the delicious fare cooked up by South Coast Catering was a perfect pairing for our authentic southern brews. We mixed it up with tastings of our new Wasp Lager and Beeryspike Sour Fruit Beer.
Throw in some live sounds from Kip Tipuna and Blair Savory you have a sure recipe for an awesome night. In fact, we are planning to cook up another MTB on Friday 15 April – watch this space for event details.